The International Association for Women of Color Day welcomes opportunities to link its website with others sharing our mission and goals. In all fairness, we expect linkages to be reciprocal.

Advertising is available on this site.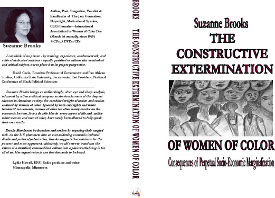 Businesses Supporting IAWOCD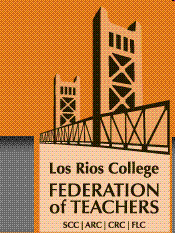 Los Rios College Federation of Teachers
Thank you for your support.



March For California's Future
Thank you for your support




A premier source of information for one million readers each month seeking in-depth news, reports and commentary on issues surrounding all aspects of diversity and inclusion.
INSIGHT into Diversity
A past honoree (2007), continues to support International Women of Color Day.


The California Teachers Association
is proud to support the 9th Annual Sacramento Community
Women of Color Day Event March 4, 2007
"The Impulse To Soar"
The IAWOCD event will be:
Honoring outstanding women of color
Recognizing men, women and
organizations who support diversity
Presenting 2 posthumous awards
CTA/NEA represents more than 340,000 educators in California public
schools, colleges and universities
http://www.cta.org:/home.aspx

The Jazz Generation
http://sacramentomidtown.com/jazzgeneration/index.shtml

Baltimore Opera Company
http://www.baltimoreopera.com

A Vision International Productions Produces digital video and multimedia communications tools for television and Internet broadcasting
http://www.avisionpro.com

Internet Talk Radio - Internet Radio Station from Voice America
Internet talk radio shows on Voice America Internet radio stations are definitely some of the most popular shows on Internet radio. Listen free to internet radio broadcastings or host your own internet streaming media broadcasting
Back to Top

Like Minded Sites

The Afro Card Company
A leading publisher of Afro greeting cards and prints.
http://www.theafrocardcompany.com

Painted Threads
Produces One-of-a kind fabric art cards that speak to your heart.
http://www.paintedthreads.com

Inky Loves Nature
Botanical, Vegan beauty products with Funky-Fresh style.
http://inkylovesnature.com

Back to Top

Membership Organizations

Mocha Sisters Organization Mocha Sisters.com
Mocha Sisters Organization™ was created and designed to:

| | |
| --- | --- |
| | Articulate and promote community awareness (community service) |
| | Bring unity among women |
| | Teach networking skills with other influential and innovative women of color. |
| | Provide scholarships. |
| | Provide a Mentoring Program |


Back to Top


Networks


Back to Top


Newsletters & Organizations

Back to Top


Research



Back to Top


Women of Color Centers

Back to Top